Smart Remote Access is an optional module for CIQ® SmartCenter™. 
Improve your helpdesk experience
The volume and complexity of incidents make the resolution time and cost of tickets higher. Smart Remote Access is integrated with SmartCenter™ and lets you access your IT Assets directly from your ITAM Solution.
Improve your operational efficiency by being able to control your IT Assets, without having to constantly change applications.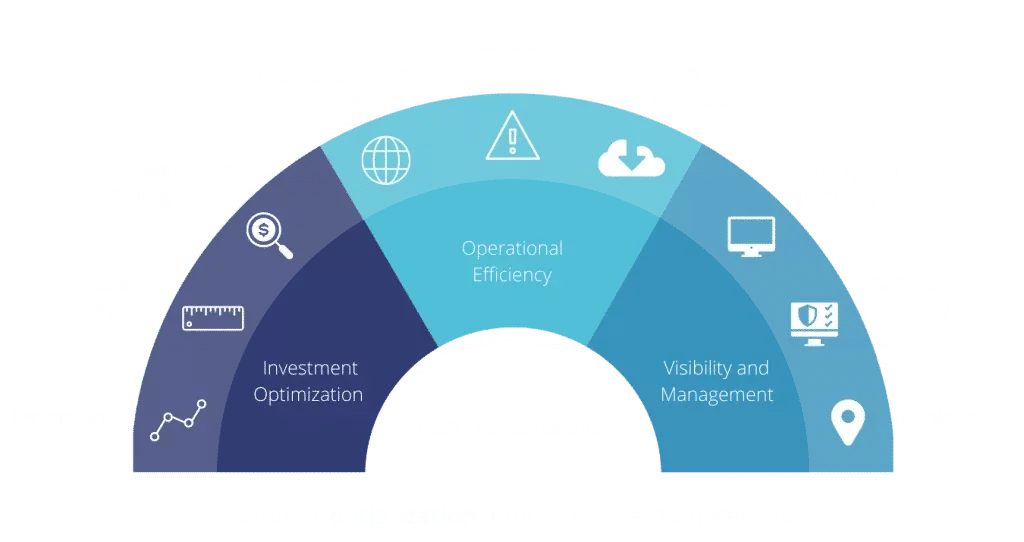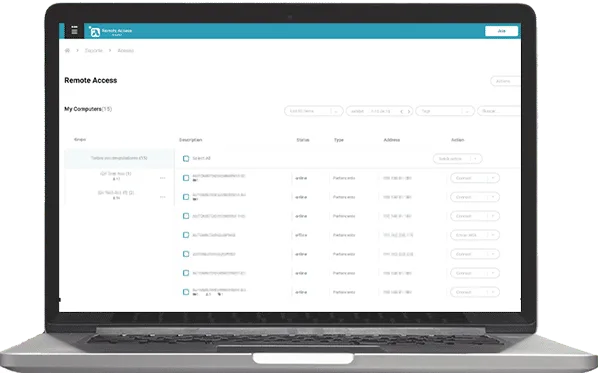 Remotely accessing computers, devices and IT assets is essential for companies to serve users and solve problems, incidents or requests in a practical, agile way, with minimal impact on operations.
Remote work has increased the importance of remote access, given that most corporate computers are outside the office environment, some connected to the corporate network via VPN and others working in non-corporate networks.
The security of remote access solutions has become the main requirement to serve the corporate environment. Almadens' remote access solution has many technical advantages. 
The security layer is deep with double layer authentication, RSA 2048/4096-bit end-to-end encryption.
Other features of Smart Remote access include:
password encryption
access unattended systems
exportable logs
LAN and WAN remote access functionalities,
screen recording
whiteboard (blackboard to graphically direct remote assistance)
access to multiple monitors
ability to transfer assistance/access to another operator
wake on LAN
chat
restart and reconnect
file transfer
access to multiple devices at the same time
These features position Almaden Remote Support as a world-class solution for medium and large companies.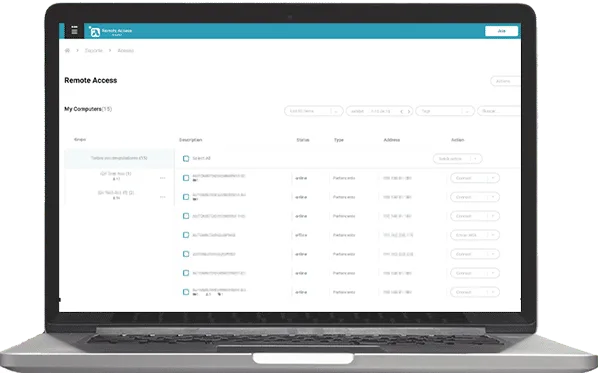 With Secure Remote Access you can connect to:
Windows PCs
Windows Servers
Mac systems
Linux systems
Mobile devices
Network devices via ssh
Our licensing policy is designed to help you manage as many systems as possible, regardless of the number of agents or systems.
Licensing is based on simultaneous connections
You are licensed for unlimited  analysts/operators
Unlimited agent installation
Simply install it everywhere and only pay for the number of concurrent sessions that you need.
Want to know more about Almaden's Products?